Welcome to the Disability Resource Center
Hours of operation:
Main Office: Mon - fri, 8:00am - 5:00pm | (805) 756-1395
Campus Physical Accessibility Feedback Form
Course Accessibility Feedback Form
Apply Now for DRC Services!
Don't delay, register TODAY!
Waiting until classes begin could result in significant delays.
Be PROACTIVE! If you have a question or need, contact your Access Specialist today, before the term begins.
Click the button below or Online Student Application to register for DRC services.  
Follow the DRC on social media
Services Offered Virtually or "In-Person"
The Disability Resource Center office is pleased to offer students with the option to meet either "in-person" or virtually with DRC staff; just state your preference of meeting type when you schedule. 
Visit COVID-19 Resources for Students for a list of campus and online resources to help students with the challenges brought on by the COVID-19 pandemic crisis.
5-minute Overview of DRC Services
If you're having difficulty playing the embedded video above, try viewing the video at the following YouTube link: [Video] 5-minute Overview of DRC Services 
Quick Links / Info for New & Returning Students
Statement of Solidarity
The DRC stands in support of our BIPOC and marginalized students, colleagues, neighbors, and family members. We are committed to anti-racism, combating antisemitism, and the pursuit of equality, inclusivity, and social justice. We are pained by the centuries of oppression, violence, structural inequality, and trauma enacted on BIPOC and underrepresented communities. We are also heartbroken and angered over the death of and violence towards marginalized individuals. 
If you are being affected by the world's current events, please know that we are here to support you. The university also offers mental health support through Counseling Services. We are with you. 
Sincerely, 
DRC Staff
 
Register to Vote!
Press the button below or visit California Online Voter Registration to register to vote today.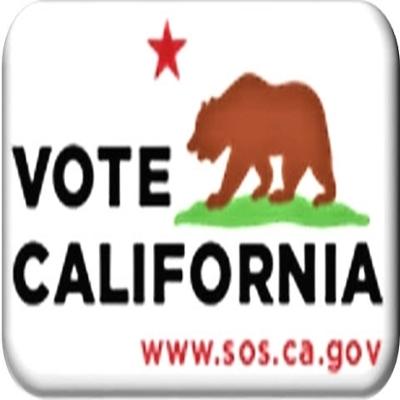 DRC In The News
[Article] The Disability Resource Center: An Achievement in Academic Equity
DRC Mission
The Disability Resource Center (DRC) cultivates an accessible and inclusive community where students with permanent and temporary disabilities have an equal opportunity to participate in all aspects of campus life. We facilitate student learning and access through partnerships with students, faculty, and staff.
For general information or specific questions complete the
DRC Quick Response Form
, and a staff member will contact you as soon as possible.
Website Accessibility Statement
The DRC is committed to ensuring that its website is accessible and usable to everyone, including people with disabilities. Therefore, the DRC has designed its website to conform to level AA of the World Wide Web Consortium (W3C) Web Content Accessibility Guidelines 2.0, which explain how to make web content more accessible for people with disabilities.  If you are unable to access any content on this website, please contact John Lee (jlee245@calpoly.edu) for assistance. We welcome your feedback and suggestions on how we can improve access to our website.
Related Content
Contact
Location: Bldg 124 (Student Services, across from Spanos Stadium)
Phone: 805-756-1395
Fax: 805-756-5451
Email: drc@calpoly.edu