Welcome to the Disability Resource Center
Summer Hours:
Main Office: Mon - fri, 8:00am - 4:30pm | (805)756-1395
Accommodated Testing: Mon - Fri, 8:00am - 4:30pm | (805)756-6087
Transportation Service: mon - fri, 8:00am - 4:30pm | (805)756-6184
Quick Links / Info for New & Returning Students
The Disability Resource Center: An Achievement in Academic Equity
By Jarod Urrutia: Fourth-year student, Journalism
Cal Poly's Disability Resource Center (DRC) is more than a means of support for students.
It's also more than a provider for accommodations.
The center is an achievement in collaboration, communication, education, and accessibility. Most importantly, it's making a difference for students in need.
"I've really been just super grateful to the DRC," said second-year biology student Ethan McGhee. "It's really been nothing but a positive experience for helping me. They're fantastic people."
McGhee, who has been diagnosed with ADHD, dyslexia, dysgraphia and central auditory processing disorder, is one of more than 1,900 students who utilize the DRC's services. The center's mission is to make Cal Poly a positive, more equitable experience for McGhee and other students with temporary or permanent disabilities by combining the use of new and emerging technology, individualized accessibility plans, and ongoing communication with faculty.
McGhee was diagnosed in high school and considered the disability accommodations of each university during the college application process.
"It was during spring break in my senior year when I first met my access specialist (at Cal Poly)," said McGhee of his initial experience with the DRC. "She went through the whole system of how to get set up with the DRC and receive my accommodations. She made it really, really easy and that definitely made a big impact on my decision to come here."
Other students, meanwhile, appreciate the DRC's ability to adapt to their changing needs.
Joey Freschet was diagnosed with ADHD during his sophomore year at Cal Poly and at one point, found himself facing academic disqualification due to his struggles with the disability. At the time, he was already receiving accommodations for dyslexia.
"Once my parents and I figured out something was wrong, I was able to get diagnosed," said Freschet, who graduated with a degree in industrial engineering in the winter of 2018. "After that, the DRC was able to change their accommodations and give me what I needed."
Overcoming hurdles
According to Assistant Director Amy Gode, the DRC aims to "level out the playing field" for all students and make a difference in their academic careers.
"Students with disabilities have a lower graduation rate than students without, likely because something is getting in the way," she said of the hurdles facing students with disabilities.
Gode noted that the center currently serves about 8.7 percent of the student body. Still, roughly 12 percent of the student body likely qualifies for DRC services, according to the U.S. Department of Education's National Center for Education Statistics. Often, she added, students simply don't know that they can receive accommodations.
She noted that DRC staff are trained to understand how disabilities affect learning and can offer a variety of options to use that support access.
"So often students who are diagnosed with depression don't necessarily think that they would qualify to receive accommodations," Gode said. "Unfortunately, that happens a lot, and that means we don't end up seeing some students until maybe their junior or senior year. What we can do for them is look at how those symptoms are impacting them in getting through school, because there are accommodations we can put in place to help them minimize those impacts and show their capabilities."
Another common barrier for students, she added, is the stigma of standing out among their peers for seeking help.
"There's definitely that stigma," said Gode, who noted that the use of accommodations will never appear on a student's transcript, while diagnoses are only shared on a need-to-know basis with faculty. "A lot of the time, students come in and say that they don't want anything special. We don't provide anything special — just what is reasonable and mandated by federal law so we can do what's best for students."
Assistive Technology
Gode noted that one of the most popular accommodations requested by students is the LiveScribe Smartpen. The center has more than 300 units currently on loan.
"It's a smart pen that records lectures as students take notes, so they can go back to a specific part of their notes and hear what a lecturer said during that time," she said.
For students like McGhee, whose disabilities make him "a few seconds behind in auditory processing," using the LiveScribe Smartpen to review a math problem while listening to his professor's explanation on solving it is the key to studying productively.
McGhee is also one of several students who qualify for alternative testing, which provides him with the option to take midterms and other exams in a distraction reduced environment. Gode noted that alternative testing takes every possible distraction into account, including noise and visual movements
"I take my tests, midterms and finals in a small DRC testing room with about 20 students max, and it's completely distraction-free," explained McGhee. "This reduces a lot of what would be going on in my head in, say, a big lecture hall, where there are a lot of distractions like desk tapping or somebody dropping something."
Not every accommodation provided by the DRC is for on-campus use. Gode noted that for some students, many of the same challenges persist away from the classroom. To that end, DRC offers alternative formats for textbooks, such as accessible e-text, which can be read aloud by assistive technology software such as Read & Write.
"The reading pace can be adjusted and it highlights words to support visual tracking," she said, "It really helps students who have difficulty reading or staying focused."
McGhee added that the DRC already has many commonly used textbooks on file and ready to go, making it easier for students to utilize the service.
"While I'm reading, I have a hard time keeping up with the pace," he said. "Having that auditory aspect (from Read and Write Gold), I can follow along and that's really huge for me."
At the end of the day, Gode noted, the DRC is about helping students reach their potential – no matter how reluctant they might be to receive help at first.
"I think what's great about our staff is that we really do our best to make it about the student," she said. "We're passionate about promoting disability as diversity, and ensuring equity – just people who want to help students succeed and feel included."
For Freschet, the DRC's willingness to help and work with faculty to get him back on track academically made all the difference in his pursuit of a Cal Poly degree.
"Without the DRC and the help they've given me," he said, "I probably wouldn't be at Cal Poly now."
Interested in supporting the Disability Resource Center and the students it serves? Visit https://studentaffairs.calpoly.edu/givetoday/areas. For additional information about the Disability Resource Center, visit drc.calpoly.edu.
Register to Vote!
Press the button below or visit California Online Voter Registration to register to vote today.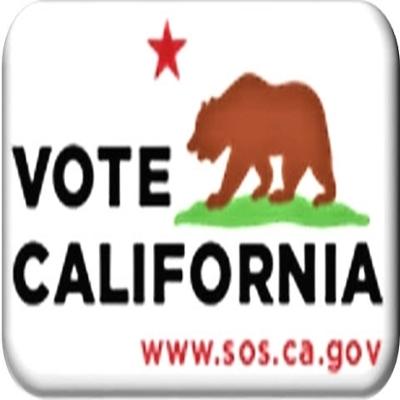 DRC Mission
The Disability Resource Center (DRC) cultivates an accessible and inclusive community where students with permanent and temporary disabilities have an equal opportunity to participate in all aspects of campus life. We facilitate student learning and access through partnerships with students, faculty, and staff.
For general information or specific questions complete the
DRC Quick Response Form
, and a staff member will contact you as soon as possible.
President Armstrong's Message about Accessibility
Cal Poly President Jeffrey D. Armstrong recorded this short video message for Cal Poly's celebration of Global Accessibility Awareness Day (GAAD), which was held on Thursday, May 19th, 2016. The video includes English subtitles:
Free Alt Media Self-Service
Thanks to the generosity of Kennedy Library, all Cal Poly campus members can now use a free self-service, alternate media solution called SensusAccess. This service automatically converts files into a range of alternate media including audio books (e.g., mp3), e-books (e.g., EPUB3, Mobi) and digital Braille. It also converts inaccessible files, such as image-only PDFs, into more accessible ones. Select Convert a file to use SensusAccess.
Please note that SensusAccess is a supplement to the DRC Alt Media Services, not a replacement for it.
Scholarships and Grants Now Available!
Cal Poly Financial Aid: Scholarship Bulletin Board
By clicking on the link below, you will be able to view a list of scholarship opportunities the Financial Aid office received from outside organizations. This list is updated weekly and includes those scholarship opportunities with due dates within the next 4-6 weeks. We recommend checking the list regularly throughout the year as the scholarship listings will change.
Outside Organization Scholarships 
Wheelchair Rentals
Please check out the Mobility Equipment Rentals page for information about local organizations and companies that loan or rent wheelchairs.
Website Accessibility Statement
The DRC is committed to ensuring that its website is accessible and usable to everyone, including people with disabilities. Therefore, the DRC has designed its website to conform to level AA of the World Wide Web Consortium (W3C) Web Content Accessibility Guidelines 2.0, which explain how to make web content more accessible for people with disabilities.  If you are unable to access any content on this website, please contact Rita Gonzalez (mgonz154@calpoly.edu) or John Lee (jlee245@calpoly.edu) for assistance. We welcome your feedback and suggestions on how we can improve access to our website.
---
Related Content
Contact
Location: Bldg 124 (Student Services, across from Spanos Stadium)
Phone: 805-756-1395
Fax: 805-756-5451
Email: drc@calpoly.edu