Welcome to the Disability Resource Center
Summer Hours:
Main Office: Mon - fri, 8:00am - 4:30pm | (805)756-1395
Accommodated Testing: Mon - Fri, 8:00am - 4:30pm | (805)756-6087
Transportation Service: mon - fri, 8:00am - 4:30pm | (805)756-6184
Welcome New Mustangs!
For information on how to receive disability-related accommodations or services, please visit How to Request DRC Services.
Register to Vote!
Press the button below or visit California Online Voter Registration to register to vote today.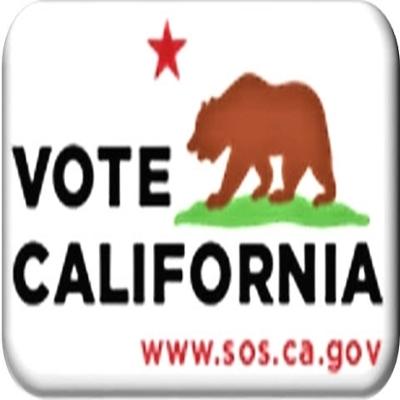 DRC Mission
The Disability Resource Center (DRC) cultivates an accessible and inclusive community where students with permanent and temporary disabilities have an equal opportunity to participate in all aspects of campus life. We facilitate student learning and access through partnerships with students, faculty, and staff.
For general information or specific questions complete the
DRC Quick Response Form
, and a staff member will contact you as soon as possible.
President Armstrong's Message about Accessibility
Cal Poly President Jeffrey D. Armstrong recorded this short video message for Cal Poly's celebration of Global Accessibility Awareness Day (GAAD), which was held on Thursday, May 19th, 2016. The video includes English subtitles:
Free Alt Media Self-Service
Thanks to the generosity of Kennedy Library, all Cal Poly campus members can now use a free self-service, alternate media solution called SensusAccess. This service automatically converts files into a range of alternate media including audio books (e.g., mp3), e-books (e.g., EPUB3, Mobi) and digital Braille. It also converts inaccessible files, such as image-only PDFs, into more accessible ones. Select Convert a file to use SensusAccess.
Please note that SensusAccess is a supplement to the DRC Alt Media Services, not a replacement for it.
Scholarships and Grants Now Available!
Cal Poly Financial Aid: Scholarship Bulletin Board
By clicking on the link below, you will be able to view a list of scholarship opportunities the Financial Aid office received from outside organizations. This list is updated weekly and includes those scholarship opportunities with due dates within the next 4-6 weeks. We recommend checking the list regularly throughout the year as the scholarship listings will change.
Outside Organization Scholarships 
Wheelchair Rentals
Please check out the Mobility Equipment Rentals page for information about local organizations and companies that loan or rent wheelchairs.
Quick Links / Info for New & Returning Students
Website Accessibility Statement
The DRC is committed to ensuring that its website is accessible and usable to everyone, including people with disabilities. Therefore, the DRC has designed its website to conform to level AA of the World Wide Web Consortium (W3C) Web Content Accessibility Guidelines 2.0, which explain how to make web content more accessible for people with disabilities.  If you are unable to access any content on this website, please contact Rita Gonzalez (mgonz154@calpoly.edu) or John Lee (jlee245@calpoly.edu) for assistance. We welcome your feedback and suggestions on how we can improve access to our website.
---
Related Content
Contact
Location: Bldg 124 (Student Services, across from Spanos Stadium)
Phone: 805-756-1395
Fax: 805-756-5451
Email: drc@calpoly.edu